Worst Nuclear Accidents in History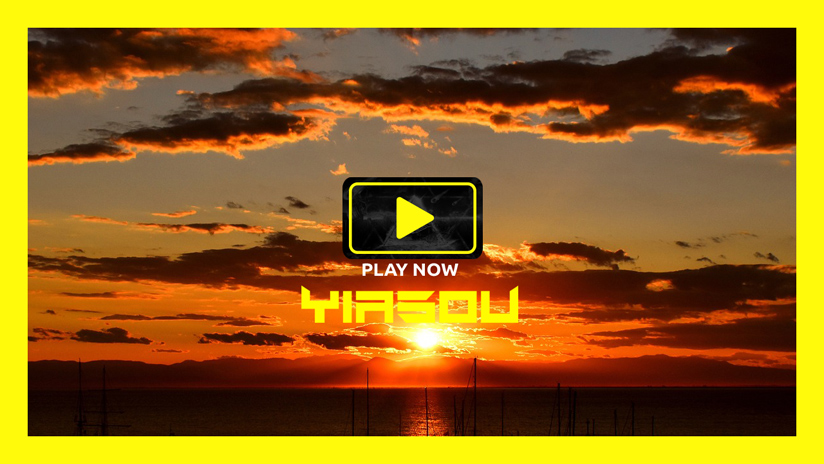 Get Merch designed with ❤ from https://kgs.link/shop
Join the Patreon Bird Army 🐧 https://kgs.link/patreon
▼▼ More infos and links are just a click away ▼▼
Sources & further reading:
https://sites.google.com/view/sources-nuclear-death-toll/
Nuclear energy creates an uneasy feeling of danger for many people: ancient and dangerous minerals are concentrated to awaken seemingly unnatural powers, creating toxic elements that, if they escape, can and have killed people in horrible ways. How many people has nuclear energy killed and how?
OUR CHANNELS
▀▀▀▀▀▀▀▀▀▀▀▀▀▀▀▀▀▀▀▀▀▀▀▀▀▀
German Channel: https://kgs.link/youtubeDE
Spanish Channel: https://kgs.link/youtubeES
HOW CAN YOU SUPPORT US?
▀▀▀▀▀▀▀▀▀▀▀▀▀▀▀▀▀▀▀▀▀▀▀▀▀▀
This is how we make our living and it would be a pleasure if you support us!
Get Merch designed with ❤ https://kgs.link/shop
Join the Patreon Bird Army 🐧 https://kgs.link/patreon
DISCUSSIONS & SOCIAL MEDIA
▀▀▀▀▀▀▀▀▀▀▀▀▀▀▀▀▀▀▀▀▀▀▀▀▀▀
Reddit: https://kgs.link/reddit
Instagram: https://kgs.link/instagram
Twitter: https://kgs.link/twitter
Facebook: https://kgs.link/facebook
Discord: https://kgs.link/discord
Newsletter: https://kgs.link/newsletter
OUR VOICE
▀▀▀▀▀▀▀▀▀▀▀▀▀▀▀▀▀▀▀▀▀▀▀▀▀▀
The Kurzgesagt voice is from
Steve Taylor: https://kgs.link/youtube-voice
OUR MUSIC ♬♪
▀▀▀▀▀▀▀▀▀▀▀▀▀▀▀▀▀▀▀▀▀▀▀▀▀▀
700+ minutes of Kurzgesagt Soundtracks by Epic Mountain:
Spotify: https://kgs.link/music-spotify
Soundcloud: https://kgs.link/music-soundcloud
Bandcamp: https://kgs.link/music-bandcamp
Youtube: http://kgs.link/music-youtube2021
Facebook: https://kgs.link/music-facebook
The Soundtrack of this video:
Soundcloud: https://bit.ly/39E64tf
Bandcamp: https://bit.ly/3cCqKn0
🐦🐧🐤 PATREON BIRD ARMY 🐤🐧🐦
▀▀▀▀▀▀▀▀▀▀▀▀▀▀▀▀▀▀▀▀▀▀▀▀▀▀
Many Thanks to our wonderful Patreons from http://kgs.link/patreon who support us every month and made this video possible:
Normal Day, UltraVioletIdea,Justin Rinehimer mattcorran, Fiachrá Ó Dubhthaigh, Joseph Gledhill, Lucas Sprigings, Victor Tenorio, Christopher Peck, HackerAllies, Elizaveta Saigina, Médéric Hurier, TheWillest, Daan Blankers, Frank Berríos, Omer Sonido, DankPods, Richard Schatz, Annegret Schubert, Dan Gudorf, _M4rc, Miguel Lopez, Erhan Kurnaz, Christoph Lorenz, Elliot Wilson, Isabel Adele, Nik Boyes, Ethan Frank, Sven Grimm, Adam Butler, A Steen, Taylor, William DeVore, Paweł Waraksa, Tim Wiedenmann, Tu Anh Schroeter, Nikolina Konestabo, Вячеслав Савран, Georgi Karavasilev, Daniel Wiedmann, Ferenc Szalai, Lyn Llama, KLED, Rae Carter, Lord Kanelsnegle, Cam the Purple Dragon, Tanner Smith, Thomas Nelson, Carl Mattick, Kenan Kigunda, Jon, Aleksandar Pavlović, Stefan Deleanu, Eetu Kolehmainen, DiamondBeazt, Nima Esmaeelpour, Jeremy Reid, Emcee Maze, Brandon Tomas, Moi_ -, Ivory Lake, Jose Antonio Galiano, Tomas, Osama Elbastawisy, Quairai, ryan jokuti, Inigo Quilez, Kay, Sebastian Sertich, Phyrostyxx, MiNX6, Michał Kochański, Oscar Leo Vedro Yeager, Chaze Yeap, Vladislav Zolotaryov, Anomalies, Jake Ryan Swanson, Frederick Henri, Andrei Petcu, Austin King, Jet quon, James Thorne, Ben Hoffmann, Silviu V. Socol, Jakub Kołakowski, Mattanias Schut, Mike Desposito, Titan, NA, Sergio, Eduardo Bernal, Adam Dąbrowski, Clemens Freitag, Pablo Alonso Rodríguez, Sebastian Kuhnow, Marova, Turkka and Maria, Danton Sá, Aaron Johnson, Fish Samich, Anusha Rao, FelixL, Timothy Gomez, phoenixgamer, Peter, Caroline Deluce, crypticcelery, Steve Davis, Sean Smith, Normal Day, UltraVioletIdea, Justin Rinehimer, Elliot Wilson, Ivan Lacković, Hoxsey Dave Creek
mattcorran
Fiachrá Ó Dubhthaigh
Joseph Gledhill
Lucas Sprigings
Victor Tenorio
Christopher Peck
HackerAllies
Elizaveta Saigina
Médéric Hurier
TheWillest
Daan Blankers
Frank Berríos
Omer Sonido
DankPods
Richard Schatz
Annegret Schubert
Dan Gudorf
_M4rc
Miguel Lopez
Erhan Kurnaz
Christoph Lorenz
Elliot Wilson
Isabel Adele
Nik Boyes
Ethan Frank
Sven Grimm
Adam Butler
A Steen
Taylor
William DeVore
Paweł Waraksa
Tim Wiedenmann
Tu Anh Schroeter
Nikolina Konestabo
Вячеслав Савран
Georgi Karavasilev
Daniel Wiedmann
Ferenc Szalai
Lyn Llama
KLED
Rae Carter
Lord Kanelsnegle
Cam the Purple Dragon
Tanner Smith
Thomas Nelson
Carl Mattick
Kenan Kigunda
Jon
Aleksandar Pavlović
Stefan Deleanu
Eetu Kolehmainen
DiamondBeazt
Nima Esmaeelpour
Jeremy Reid
Emcee Maze
Brandon Tomas
Moi_ –
Ivory Lake
Jose Antonio Galiano
Tomas
Osama Elbastawisy
Quairai
ryan jokuti
Inigo Quilez
Kay
Sebastian Sertich
Phyrostyxx
MiNX6
Michał Kochański
Oscar Leo Vedro Yeager
Chaze Yeap
Vladislav Zolotaryov
Anomalies
Jake Ryan Swanson
Frederick Henri
Andrei Petcu
Austin King
Jet quon
James Thorne
Ben Hoffmann
Silviu V. Socol
Jakub Kołakowski
Mattanias Schut
Mike Desposito
Titan
NA
Sergio
Eduardo Bernal
Adam Dąbrowski
Clemens Freitag
Pablo Alonso Rodríguez
Sebastian Kuhnow
Marova
Turkka and Maria
Danton Sá
Aaron Johnson
Fish Samich
Anusha Rao
FelixL
Timothy Gomez
phoenixgamer
Peter
Caroline Deluce