Crossing the Street Shouldn't Be Deadly (but it is)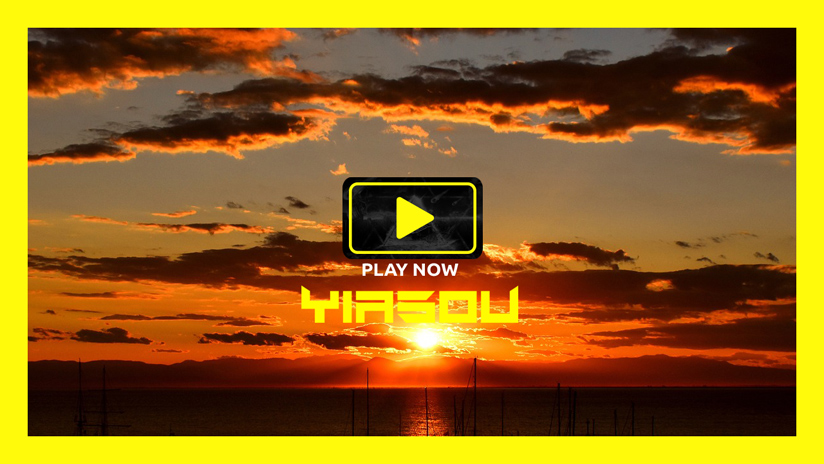 Visit https://80000hours.org/notjustbikes for free advice and information about finding a career that provides an opportunity to have a positive impact on the world. Sign up to their newsletter today.
Crossing the street should be safe, convenient, and easy, but it isn't. And that's because in the US and Canada, the roads are designed for exactly one purpose: to move lots of cars as quickly as possible.
Watch this video ad and sponsor-free on Nebula: https://nebula.tv/videos/notjustbikes-crossing-the-street-shouldnt-be-deadly-but-it-is
Patreon: https://patreon.com/notjustbikes
Twitter: https://twitter.com/notjustbikes
Reddit: https://reddit.com/r/notjustbikes
One-time donations: https://notjustbikes.com/donate
—
References & further reading:
Ontario Traffic Man – Multi-phase crossings
https://www.youtube.com/watch?v=LSnSeyG74fw
Signalized Intersection with Prohibited Right-turn-on-Red
http://www.cmfclearinghouse.org/detail.cfm?facid=4579#commentanchor
http://www.cmfclearinghouse.org/study_detail.cfm?stid=297
When Cities Treated Cars as Dangerous Intruders
https://thereader.mitpress.mit.edu/when-cities-treated-cars-as-dangerous-intruders/
The Invention of 'Jaywalking'
https://marker.medium.com/the-invention-of-jaywalking-afd48f994c05
Jaywalking – Historically Speaking
https://idiomation.wordpress.com/2015/03/31/jaywalking/
When there is no such concept as 'jaywalking'
https://bicycledutch.wordpress.com/2017/09/05/when-there-is-no-such-concept-as-jaywalking/
"Distracted Pedestrians": Distracting from the Real Issues
https://visionzeronetwork.org/distracted-pedestrians-distracting-from-the-real-issues/
Historical photos of Amsterdam – Stadsarchief Amsterdam
https://archief.amsterdam/beeldbank/detail/1aa413df-b9e5-e633-ca99-d9dd319bb8b7
https://archief.amsterdam/beeldbank/detail/5831aa8b-b402-10bc-c065-b2ba800da6db
https://archief.amsterdam/beeldbank/detail/f32d73a7-17b0-bd80-7942-74ba69b0bcd3
https://archief.amsterdam/beeldbank/detail/75e1fc61-17e8-f731-b7ca-0bd9c95cc1f4
https://archief.amsterdam/beeldbank/detail/5c6148a8-8cdb-2515-42e7-3bdb5c1432af
https://archief.amsterdam/beeldbank/detail/c76bcf23-7349-8d1d-6f2d-b27512dddf8f
Duurzaam Veilig Wegverkeer (Sustainable Traffic Saftey)
https://swov.nl/nl/factsheet/duurzaam-veilig-wegverkeer
Rotonde op het Aalsmeerplein, gezien in zuidelijke richting naar de Henk Sneevlietweg
https://archief.amsterdam/beeldbank/detail/e24ca0b2-f0a0-85e7-2888-d6f12e8a60ac
"Be Nice, Look Twice" – SFMTA
https://www.sfmta.com/getting-around/safety/safety-education-campaigns/pedestrian-safety
https://www.12news.com/article/traffic/pedestrian-fatalities-in-the-us-reach-four-decade-high-see-where-arizona-stands/75-03c99af3-5f9d-4184-8f19-2e7bfe5f7f79
HAWK Pedestrian Signal – Compliance Review
https://deldot.gov/Programs/DSHSP/pdfs/OtherPedProjects/HAWK_Study_Report_May2020.pdf
Black-tailed Godwit calling
Birdfun
https://www.youtube.com/watch?v=TnXXqHaoWgs
Assessing the Impact of Large-Scale Trends on Ontario's Pedestrian Fatality Rate
https://journals.sagepub.com/doi/abs/10.1177/0361198121999625
Ontario's Pedestrian Crash Causation Study
https://trid.trb.org/view/1759830
Common pedestrian accidents in Ontario
https://injured.ca/what-are-the-most-common-pedestrian-accidents-in-ontario/
Preliminary 2020 Ontario Road Safety Annual Report
https://files.ontario.ca/mto-3/mto-preliminary-orsar-2020-en-2021-11-18.pdf
EndTheStreakTX PSA: 30 – TxDOT
https://www.youtube.com/watch?v=78y5a_whhnc
For Pedestrians in Phoenix, 2021 Has Been Deadly
https://www.phoenixnewtimes.com/news/for-pedestrians-in-phoenix-2021-has-been-especially-deadly-12263810
What are the deadliest areas for pedestrians in Arizona?
https://www.azcentral.com/pages/interactives/news/local/arizona-data/where-arizona-pedestrians-hit-car-crash-death/
Swedish Vision Zero policies for safety
https://www.sciencedirect.com/science/article/pii/S0925753517309013
Institute for Road Safety Research (SWOV)
https://swov.nl/en
This video contains media licensed from Getty Images
—
Chapters
0:00 Intro
0:54 It's about moving cars
1:39 Beg buttons
2:23 Right turn on red
3:21 Why do we all go at the same time?
4:05 Countdown timers
4:35 Traffic engineers don't care about you
5:27 Everything is so far away
5:50 Slip lanes suuuuuuck
6:27 A wide road in Amsterdam
7:03 Smarter, independent traffic signals
8:31 Two-phase crossings
9:24 Out damned beg buttons!
9:59 Roads designed for safety, not speed
11:10 Stop signs and minor junctions
12:26 Continuous sidewalks (yay!)
14:29 Jaywalking is bullshit
17:47 The Netherlands wasn't always like this
19:00 Mid-block zebra crossings ("Ah, Jesus!")
20:36 Raised crossings and speed bumps
21:38 Over-engineered bullshit (HAWK crossings)
23:08 Concrete trenches in the sky (pedestrian bridges)
24:45 WTF (pedestrian crossing flags)
26:13 We know how to keep pedestrians safe, we just don't
28:00 Conclusion
29:08 How to make the world a better place
31:08 Patreon shout-out